Wellness Workshops & One to One Yoga & Gift Certificates


~Wellness Yoga Workshop-Back Care Basics
Michael Fergot
Sunday, May 27
$45 by May 23, $55 after
1-4 pm

Join Michael Fergot as he leads a workshop on yoga poses that will help to treat—and prevent—back pain! Yoga can help to build a healthy back by strengthening certain supporting muscles to create balance and optimal alignment of the spine. Since 80% of Americans will suffer from back pain at some point in their lives, practicing proper muscle engagement gives the body a stable structure in which to heal if an injury occurs.

The workshop will first offer some fundamental principles of a healthy spinal column, then participants will move through a progressive sequence of beneficial poses. The progression will help to support and sustain a healthy back, which leads to overall well-being extending through your nervous system and the rest of your body. If you would like to learn how to properly move and care for your back using yoga, this workshop is for you!

By paying you have registered for the workshop. Four options to register below!

Four ways to register
-Send a check made out to LCY&W for the amount depending on the date and mail to PO Box 102 Essex, NY 12936
Or
-Drop off a check or cash at any Yoga Class
Or
-Drop off a check in the secure grey lock box at LCY&W's front door
Or
PayPal link below with all major credit cards

Thank you!


~One-to-One Yoga!
Over
36 million
people practiced yoga in 2017. While Yoga has been gaining popularity in the United States since the 1960s, for many centuries it has been taught to individuals or small groups addressing individual concerns. While everybody can benefit from the practice of Yoga, not every practice is for every body.
One to One Yoga
is for every level
From someone brand new to Yoga to the most seasoned teacher. If you have a long standing ache or are recovering from an injury, there are specific practices which will benefit you as an individual, that may not be in every class that you take. One to One Yoga offers you access to the best actions for you to promote the most efficient return to your optimal health and well being.
Benefits of One to One Yoga include
Understanding basic principles
.
If you are just starting (or starting again) one or two sessions can assist you to enter group classes with confidence.
Addressing individual concerns
Some individuals may be limited by physical conditions, or may want more stress management focus, or have health issues that preclude a larger setting. If you can breathe, you can benefit from the practices of Yoga.
To develop a personal practice

Ideally you can practice 15-20 minutes
every day that you choose to in your own home. One to One Yoga helps you to discover which practices are best suited for your individual goals.
To deepen your practice
If you find a particular posture challenging, or have questions about a general category of practices, One to One Yoga can offer you refinements and sequences to take your practice to your next level.
​
Deep, deep relaxation
At times, more movement is not the answer. At these times, relaxation is the answer. At the end of the day, the body needs rest. There are techniques including pranayama and constructive rest which allow you to access that wellspring of renewal within yourself. These are the gateways to meditative practices, access to your infinite potential.
One-to-One Yoga yoga is a wonderful tool if you are
-Brand new to yoga or hesitant to try group classes.
-Feel lost during class and have specific questions or need the poses broken down.
-Have specific goals to advance your practice.
-One-to-One Yoga pricing is $125 for 75 minutes
Email Lake Champlain Yoga & Wellness at info@lakechamplainyogaandwellness.com or call at 518.963.4300 to make a One-to-One Yoga appointment today with our skilled and certified Yoga Teachers.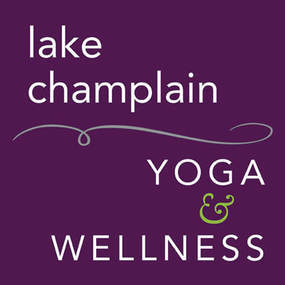 ​













​



~Wellness Gift Certificates
For everyone on your list LCY&W gift certificates fit just right. For Weekly Yoga Classes, Massage, Physical Therapy or 1-to-1 Yoga there is something for all!
-Choose the Gift Certificate Increment below and purchase with a CC or Paypal
-Once purchased you will get an email confirmation
-A Wellness Gift Certificate with be sent to the recipient within 3 days
-Questions - Please call 518.963.4300

-Thank you!
---